Hot News
FIFA 16 Rumored Leagues Discussed - Several South American League Added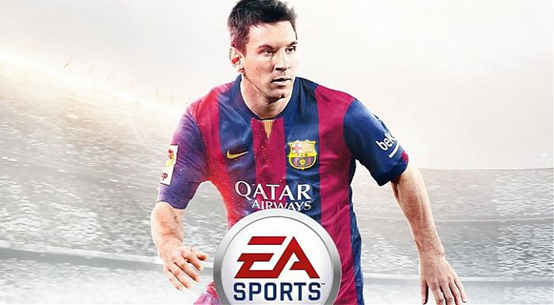 According to the internet media report, some of the South American League would appear in FIFA 16. There are some league has been confirmed will be added in the sequel include ones from Colombia,Mexico,Argentina and Chile.
At the same time, EA strive to expand the license of league,which involves Brazilian League, Chinese Super League,K league and J league. As for now, the EA staff have been in talk with the Brazilian League. In Asia, EA has contacted with Chinese League and J League. Before that, the FIFA Online3 which authorized by EA has added the semi-finals of Chinese League, because FIFA 16 maybe has more team of Chinese Super League.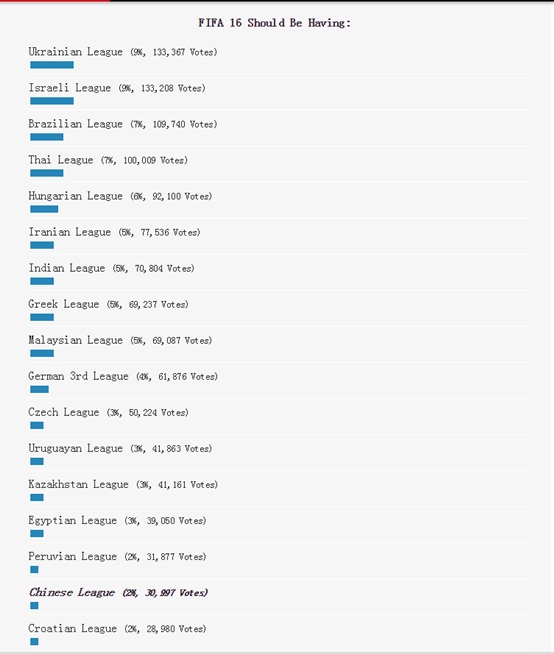 As you can see, this is the annual publication of player's vote, which aim to force EA add more league license in FIFA 16. If you want to make EA added your favorite league, you can vote here:
As for the early rumors of FIFA 16 would involve North American Soccer League, it has been denied by EA. There is no plan to add North American Soccer League as for now. More FIFA 16 news please pay attention on our site. In addition, Goldah are ready to provide cheap FIFA 16 Coins for every clients here. Also, you can get the cheapest FIFA 16 CDKey easy and fast. 24/7 Live chat service would help you enjoy the comfortable online shopping service.
Related News